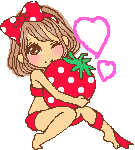 [Disclaimer]:

The links in this post are affiliated and if you choose to make a purchase with any of these links or use my coupon code, I will earn a commission from the sale (thank you if you do so!). As with all my reviews, sponsored or not, this post will be my 100% honest opinion based on my personal experience with the product. I am not an eyecare specialist so please be sure to see a professional first before you purchase and use any of the lenses I review on this blog.




Hi angels, I hope you're doing well. Today I have another sponsored lens review for you 🥰 This is the second review from my partnership with
Eyecandys
, you can read the other review I did
here
.
Eyecandys has a large selection of Korean, Japanese, and cosplay lenses. They offer free international shipping on all orders above $35USD and if you use my coupon code "

SEIRREN

" you will receive an additional 10% off your order 💖
Today I am reviewing the Desire Toffee Brown lenses. These have a 8.6mm base curve and are 14.0mm in diameter. These lenses are also quarterly (3-month) disposables so please discard them after this time to prevent discomfort and/or damage to your eyes.
my natural eye color
with lens
with makeup
These are not as brown as I thought they would be, the are more of a muted gold or tan color on my eyes. It's definitely not as vibrantly golden orange brown as the stock image though they do stand out in contrast to my natural eye color.
The design doesn't really match the stock image. The limbal ring isn't as prominent in comparison to the lens color, which was a bit disappointing to me. I feel like I almost can't see it since it blends in with my natural eye color so much. Some people might like this but I wasn't a fan.
The enlargement on these are quite subtle since the limbal ring is not that thick or dark. I think a thicker or more vivid colored one would've given these lenses a nice contrast because right now they look a bit flat on my eyes.
I wore these for about 4-5 hours and didn't experience any discomfort or dryness.
I think these are pretty but they are not what I expected from the stock images. I much prefer the grey ones over these. I think if you have a lighter eye color than I do these might look more like the stock image on you. I probably would not get these for myself but I think they would be a great option if you're looking for some brown/gold lenses with subtle enlargement!
I hope you found this review helpful. Please let me know if you have any questions about these lenses. Thank you again to Eyecandys for sponsoring this post. Please check them out if you have time!
Thank you for stopping by today, I'll see you in my next post~ 💖